I'm currently designing and developing this project with the co-founder of Helpful Human (a Seattle-based design and development company).

The mobile app aims to create a location-based communication space for people who aren't personally connected. This would allow you to ask everyone around you things like "Does anyone know of a reliable dry cleaner in the area?", or invite your neighbors to your block party without printing flyers.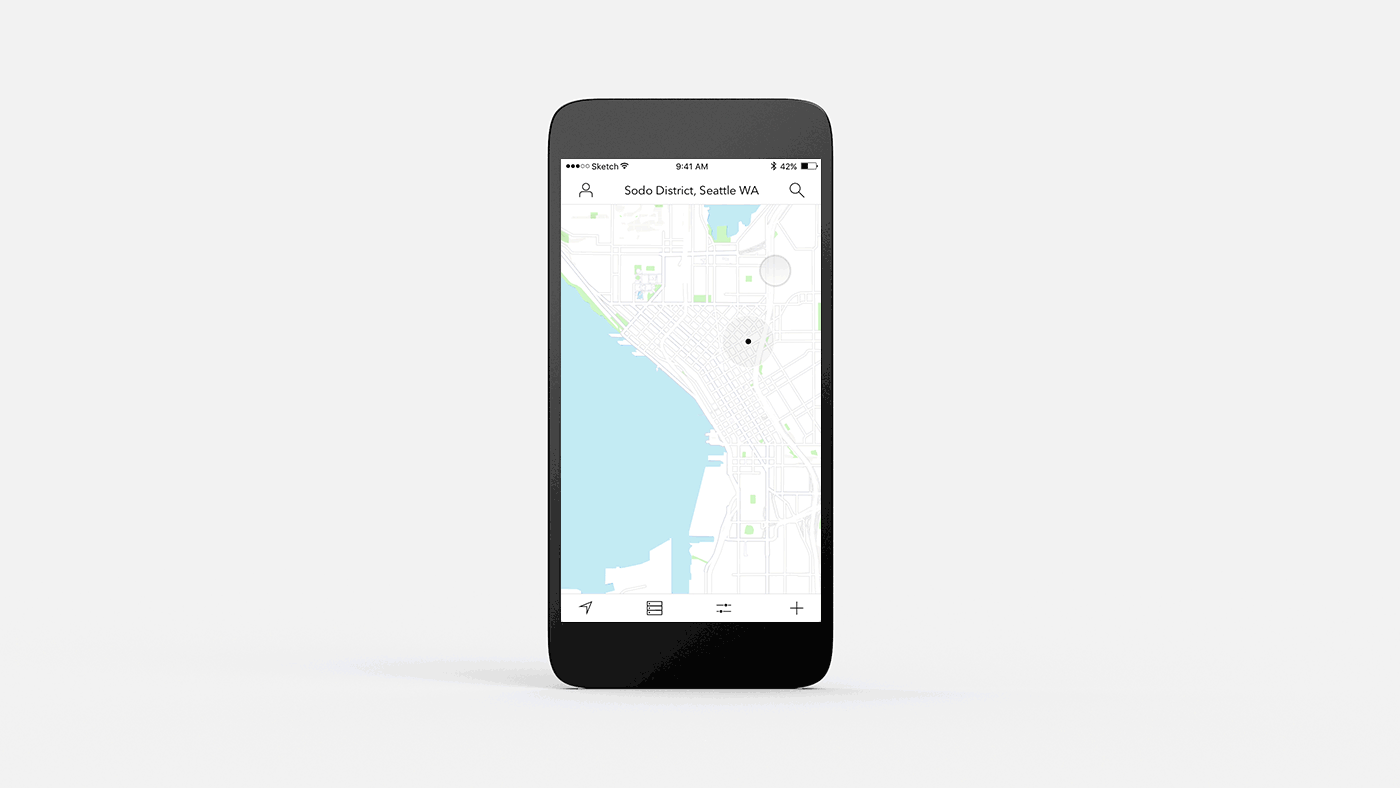 The bulk of the app is divided into 3 main screens.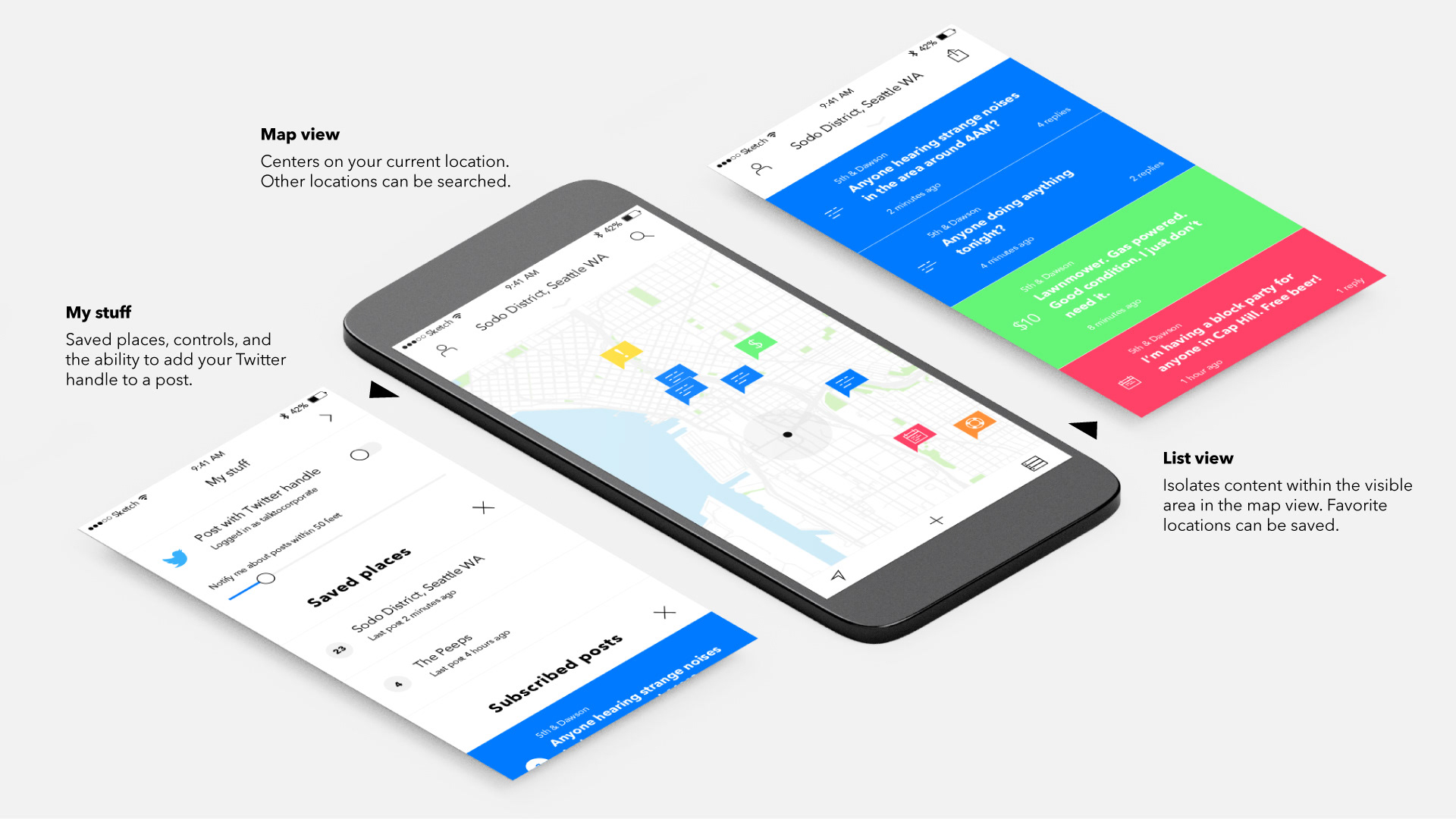 New posts can be created in one of 5 categories, based off of research and feedback.
Posts highlight the user's location, as opposed to who they are. This keeps the content as the primary focus.
An expandable control panel allows results to be quickly filtered in both views.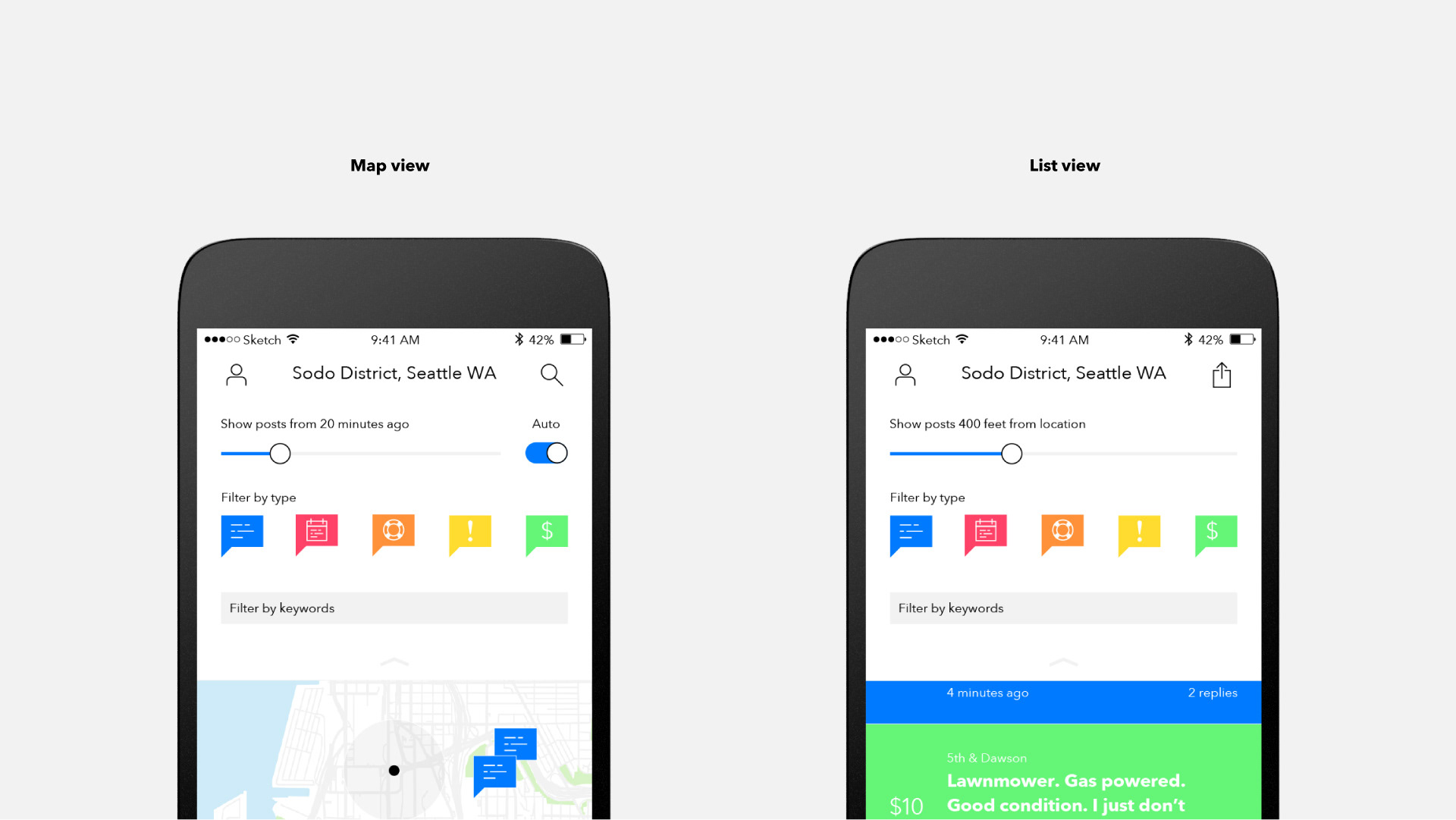 I'm still hard at work refining and prototyping this project. Check back later for updates!